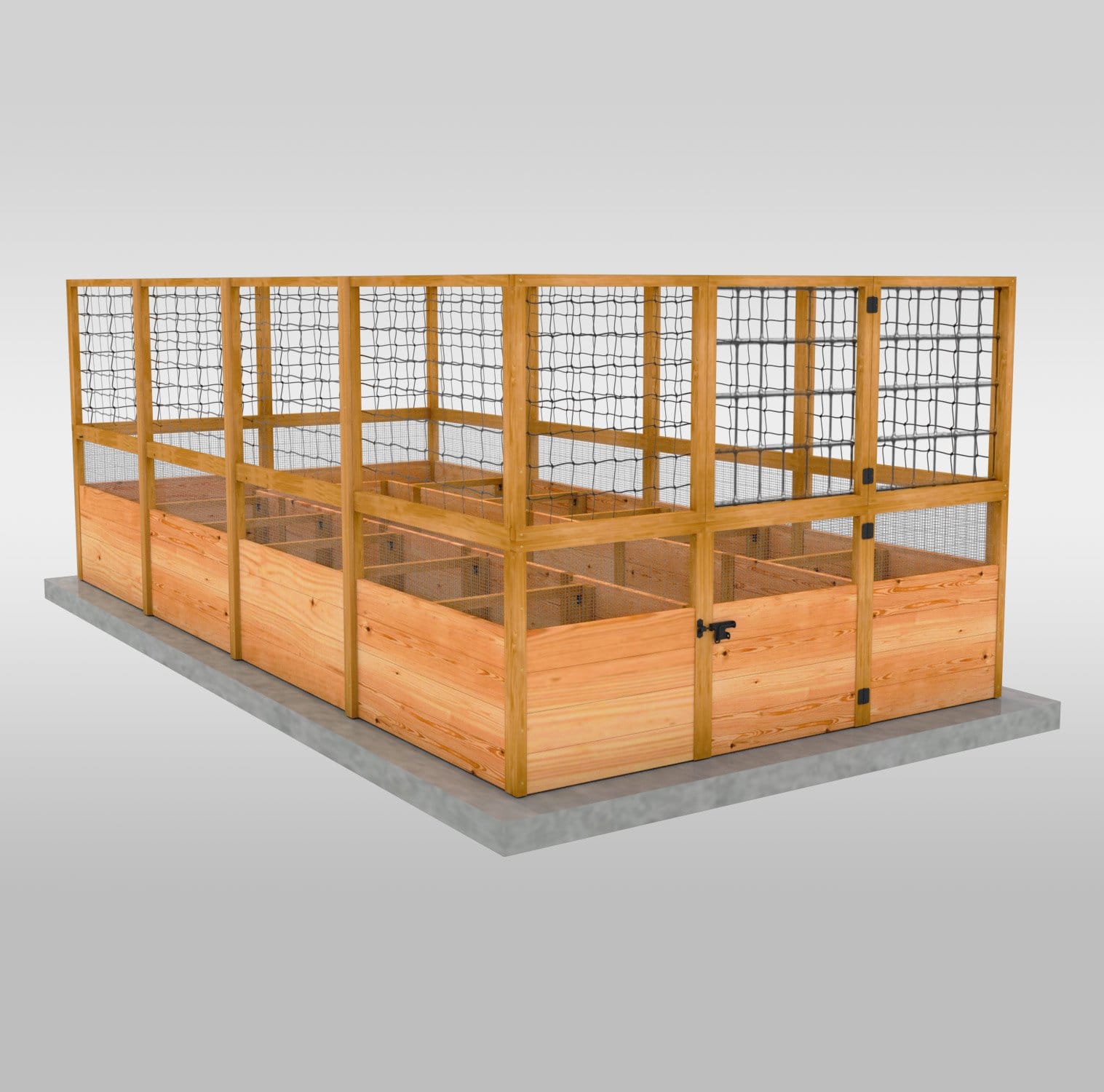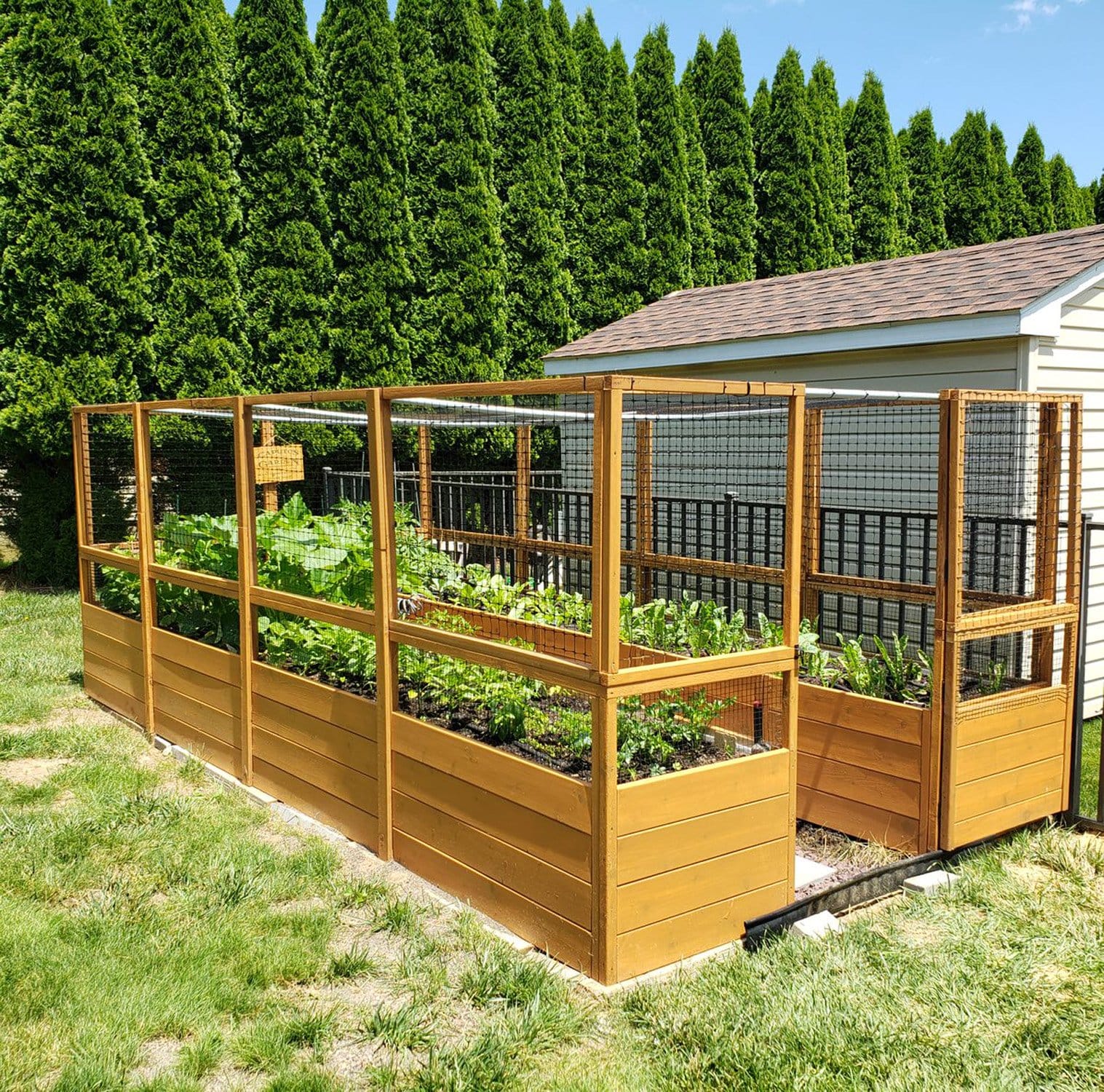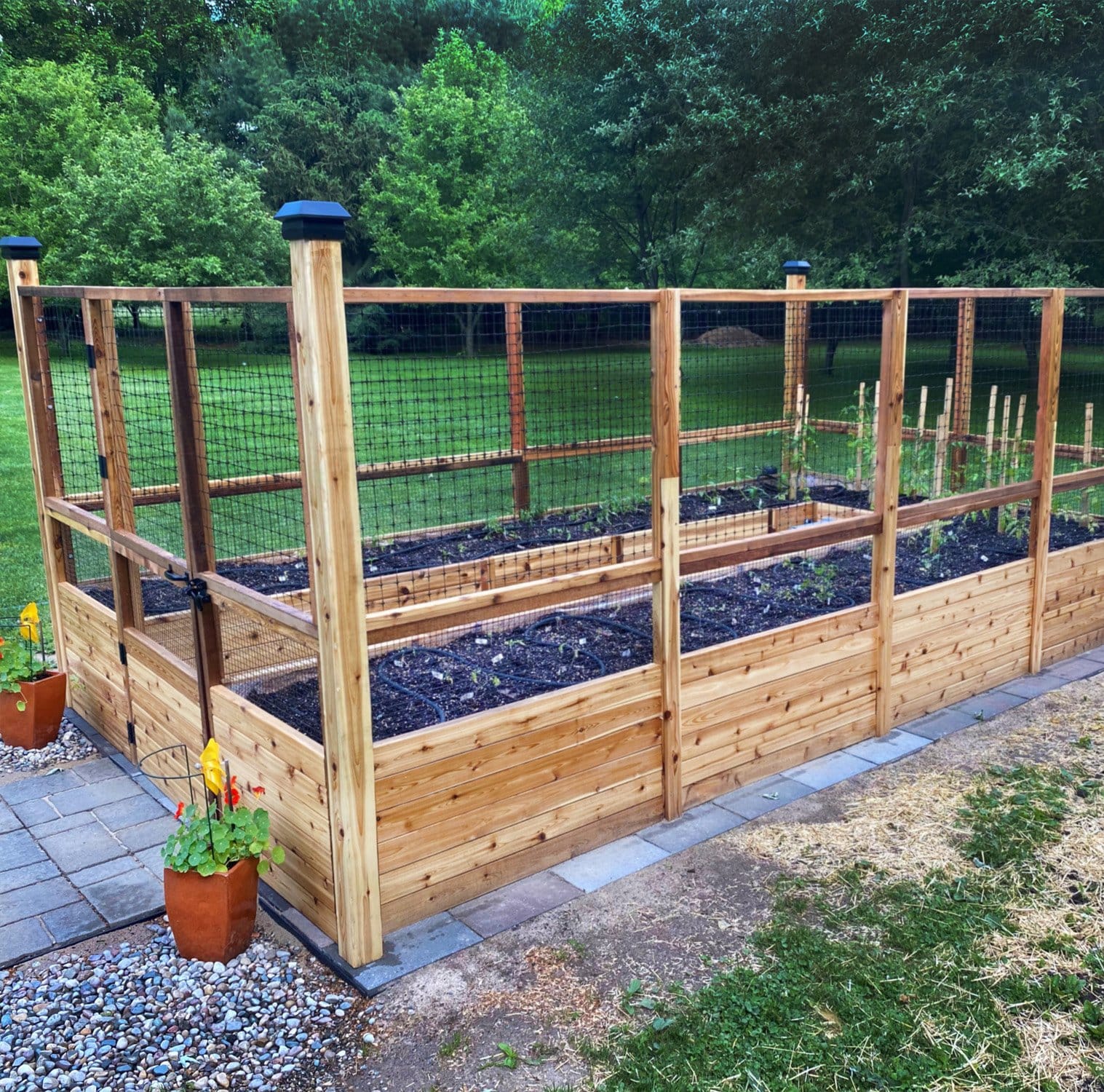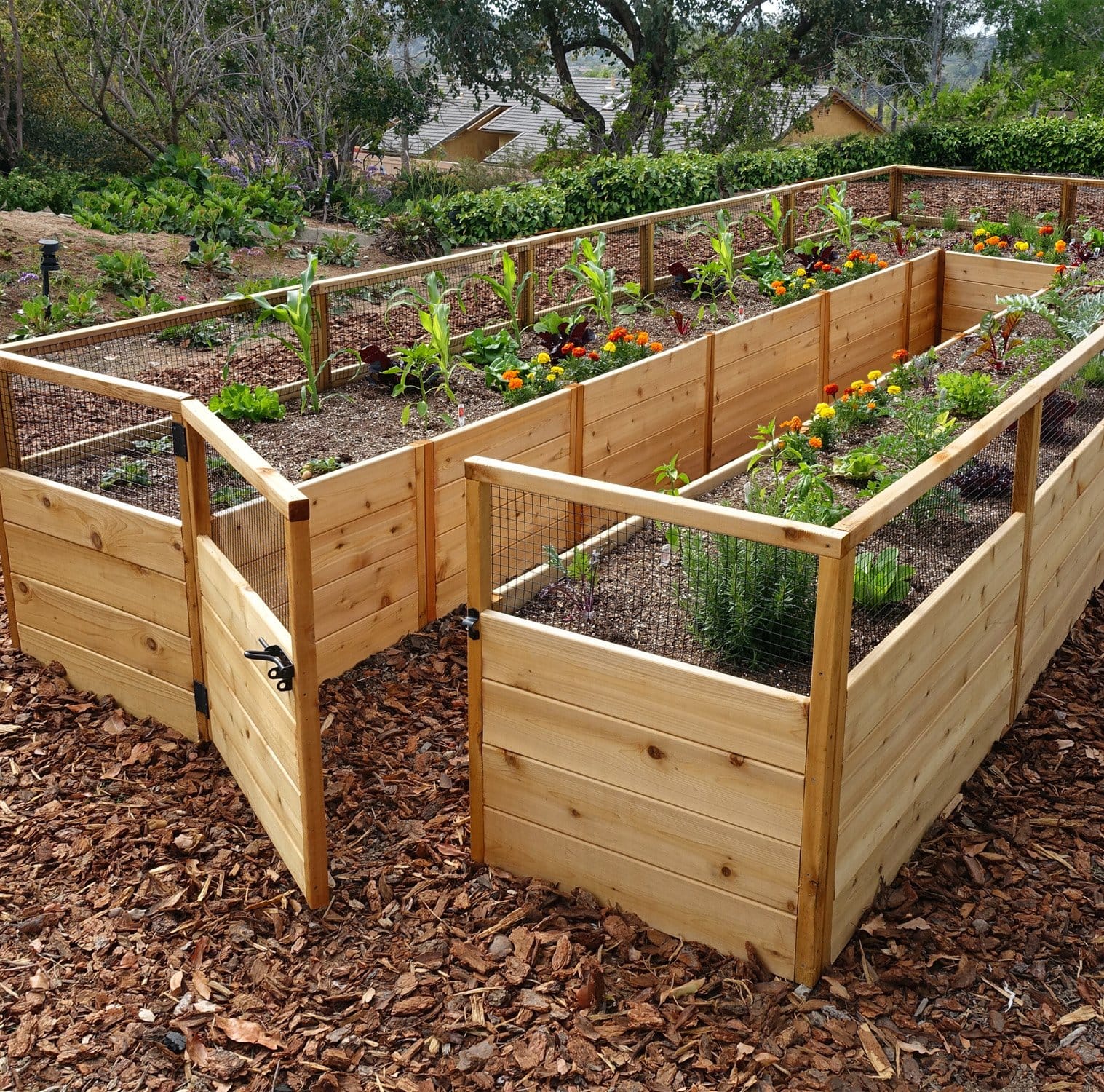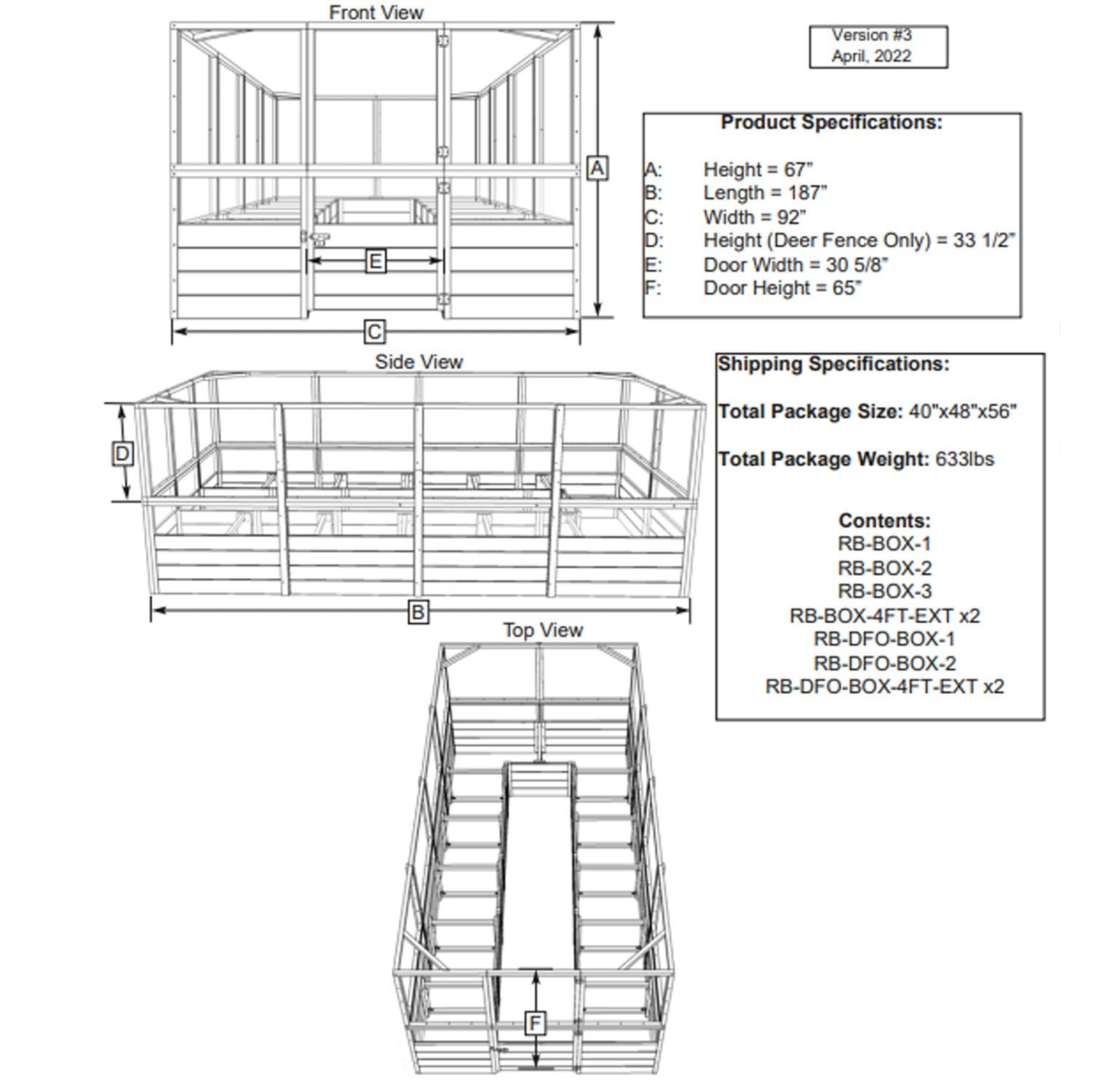 Free Shipping
Satisfaction Guarantee
Financing Available
Garden in a Box with Deer Fence | 8 x 16
USD $2,563.00
OLT's 8ft. x 16ft. Raised Garden Bed takes Gardening to a whole new level!
Same ergonomic design and features as the regular 8ft x 16ft Raised Garden Bed, this model includes a high perimeter fence barrier all around the bed.
At 67 in. high, the black mesh attached to cedar framing will prevent deer and other grazers from having a free meal whenever they like.
Made in North America with Sustainably Sourced Western Red Cedar
Free Shipping
Satisfaction Guarantee
Financing Available